Hockey Banners - Dressing Room Door Flags
Signage
The original dressing room door flags. Make your sports team stand out. Order your custom flag today!
Individual Banner Flags $60 (CANADIAN) includes rod and magnet.
CLICK HERE TO PLACE YOUR ORDER

We have a new site hockeybanners.ca
Sports - Hockey Team and Player Banners
Dressing Room Door Flags
These custom made double sided dressing room banners / flags are perfect for any sports team. Equipped with a magnet these flags firmly attach to any metal door frame and promote your team. Contact us today for a custom order. Combine teams orders for the best prices.
Our banners can be found in rinks in every province in Canada as well as the USA and Australia. We ship internationally. Contact us today for your free custom design.
Free Standing Pull Up Retractable Banners
33" x 81" preinstalled banner in metal stand with carrying case
*(includes haevy duty hardware)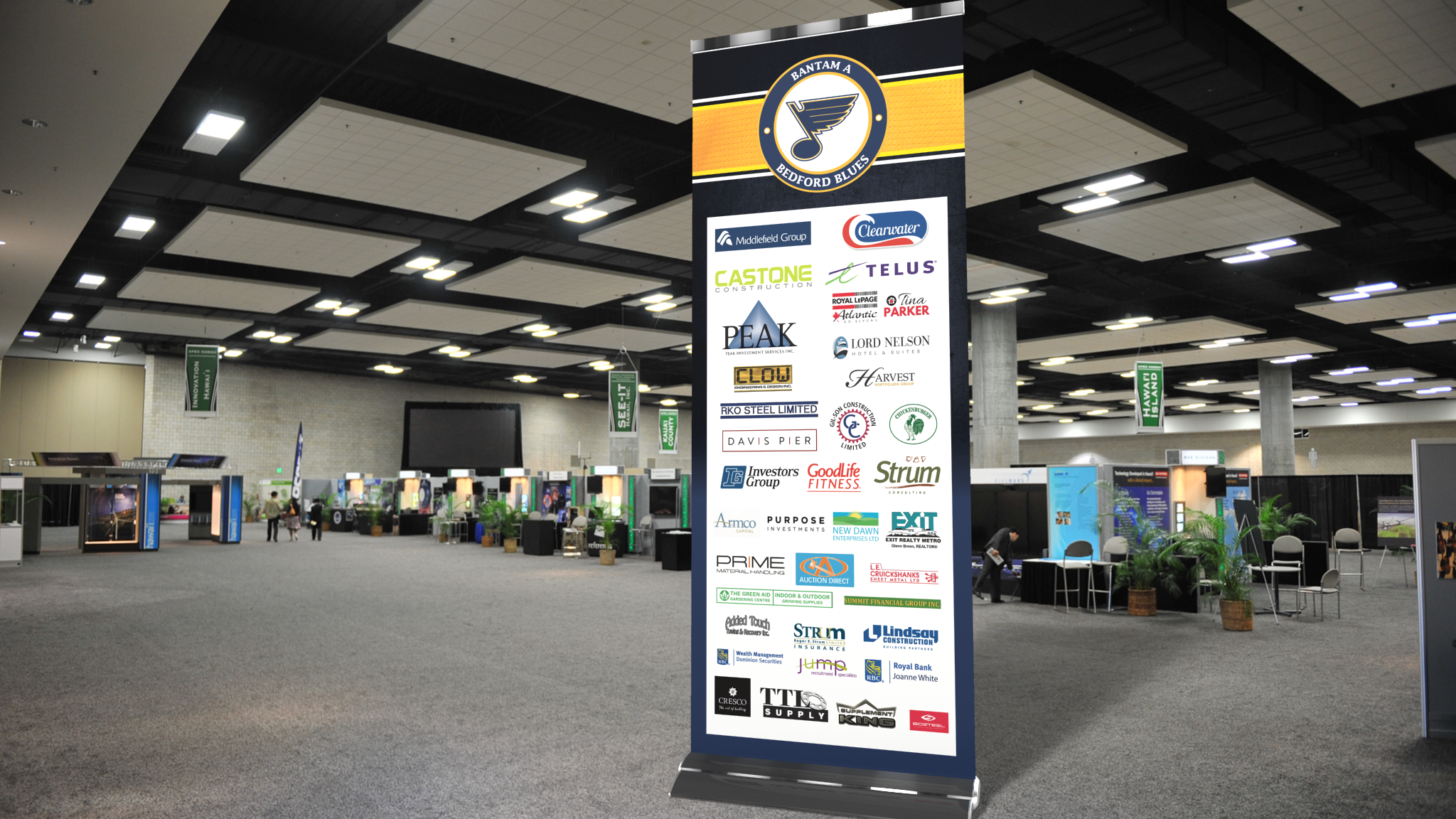 Sponsor Banner for Behind the Bench
Large Team Vinyl Banners: 8' x 3' with grommets
Large Team Vinyl Banners: 10' x 3' with grommets
(includes up to 30min design)
Helmet Decals and Numbers
Helmet logo decals and player numbers available. Contact for prices.
Player Locker Stall Name Bar Magnets
Custom designed magnet with your team logo, player name, number. Minimum order or 17
Popular for players hotel room doors at tournaments. Kids get to take them home and use it on their fridge.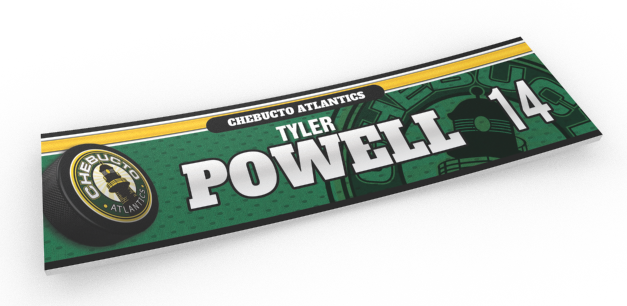 Custom Dressing room Door Magents also available. Various sizes, contact for pricing
Local Pickup FREE
Outside of HRM + shipping.